What Are The Different Types of Headboards ?
Not only is the headboard the focal point of the bedroom, but it also prevents scratches on the walls and acts as a good back support. Modern headboards have built-in storage options, making them functional. When choosing various type of headboards, factors such as room size, wall size, materials, and design style should be considered.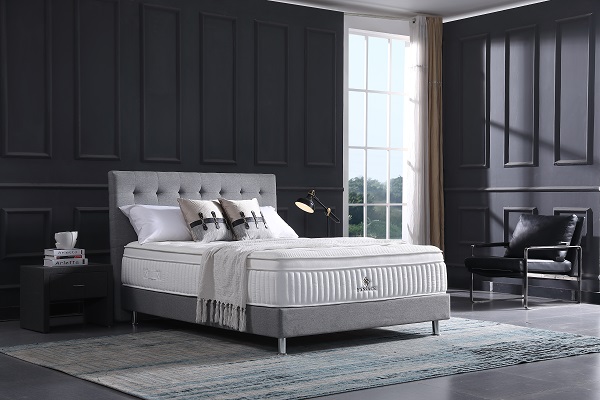 Details of Headboard Material
The wooden headboard adds warmth, is easy to clean and durable. The best part about wood is that it can easily blend into traditional, modern, or transitional bedroom decor.
Materials such as wrought iron, copper, brass and stainless steel can be used to make metal headboards. The shiny metallic finish gives the bed a rich and glamorous look and takes the overall decor of the bedroom to a whole new level. The metal surface of the headboard should be treated to prevent rust and corrosion.
The padded headboard is soft and forms a very comfortable backrest. These can be designed in any shape and upholstered in materials such as velvet, cotton, linen, etc. Choose materials that are durable, long-lasting and easy to maintain. If the headboard is near a window, purchase a fade-resistant fabric. Different types of tufting, such as diamond, biscuit, button, flap and channel tufting, can be used to add the finishing touch to your bedroom decor.
Natural leather is one of the most popular, durable and expensive materials, it gives the headboard a rich, elegant and sophisticated look. Another advantage is that leather ages well and never goes out of style. However, if you're looking for an economical option or don't want to use animal products, consider faux leather, a synthetic material that mimics the look of real leather.
Natural materials such as wicker, rattan and bamboo can also be used to enhance the beauty of the bedroom.
Details of Headboard Style
The most popular styles are additional styles that are directly combined with the bed. They are sturdy and easy to use as they fit snugly over the bed and help keep pillows and sheets in place.
Another option is wall brackets, which are separate from the bed and screwed directly to the wall, making them difficult to move. If the bed frame is moved to a new position, the headboard must be separated from the wall.
Self-supporting independent of the bed, sold separately from the box spring. The function of a freestanding headboard installed between the bed and the wall can be optimized by incorporating built-in storage in the form of shelves, alcoves, small cupboards, etc.
Textures of Modern Headboards
When it comes to choosing the right headboard, there are a few things that you should keep in mind. The first thing to consider is whether you have children or pets. If you do, you may want to avoid choosing an upholstered headboard, which can scratch your bed. Also, if you have children, it is important to avoid using metal headboards, as these often have sharp edges. If you have no children or pets, you may want to choose a wooden headboard, which does not have a sharp edge. Jinglongheng is a professional fabric upholstered headboard custom factory, if you have the plan to purchase the headboard, why not try to use our comfortable products?
Generally speaking, Leather headboards come in different textures. While leather is the most durable material, it is also the most expensive. You can find faux-leather and synthetic-leather headboards, which will add character to any room. There are also other options for a more traditional look. You can find a wooden headboard made of reclaimed wood. You can choose a woven leather headboard that adds texture to an otherwise plain-looking bedroom. Upholstered headboards add an elegant touch. They can be made of wood or metal, but can add color and texture to your room. They are usually rectangular in shape, but can feature unique prints. You can also choose a bed-frame-mounted headboard, which is attached to the mattress frame. They will be mounted on the wall, which is convenient and stylish. If you're not up to hanging them, you can choose a free-standing headboard.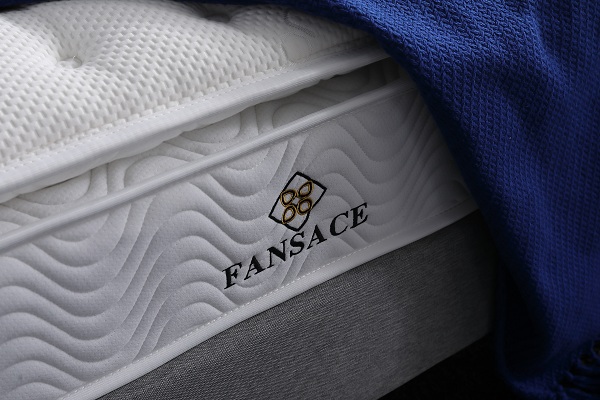 Choosing a leather headboard will depend on your bedroom's size. Generally, the width of the headboard will depend on the size of your bed. If you have a large bed, you should choose a headboard that is wide enough to cover the entire bed. This will help you avoid a messy bed. A small headboard may look better in a room with a large space. You should choose a standard-sized bed for the room. Freestanding headboards don't need to be wall mounted or mounted directly on the bed frame. These headboards don't come with any accessory hardware or pre-drilled holes, so you can choose how you want them mounted. They are always sold separately from the bed frame.
These headboards give you a lot of choice and flexibility because you can decide exactly where you want to install them. There are many freestanding headboards that can stand on their own and be placed between the bed and the wall without requiring you to install them. A bookcase or storage headboard is an example. This is a highly rated freestanding headboard that is easy to install. Freestanding headboards require more customization than other headboard types because they don't have any hardware or pre-drilled holes. However, they can often be easily mounted on a wall or bed frame, or completely free-standing.
If you're buying a headboard for an adjustable bed, be sure to find one that complements your existing bed's style. A neutral-toned headboard will not detract from the rest of the room's decor. Be sure to check the dimensions of the headboard before ordering it. If it's a queen, you'll need to purchase a queen-sized one. You'll need one with sufficient space for the brackets to be installed. Once the headboard is mounted on the bed, you need to make sure to align it with the center of the bed. Be sure that the mounting holes match the slots of the brackets, and that the headboard is properly aligned with the frame. Be sure to measure the headboard to make sure it fits. Aheadboard for an adjustable bed should be at least one inch wider than the base. If the headboard is narrower than the bed's center, it will not fit correctly.
CONTACT US


Jinlongheng Furniture Co., Ltd.
We are always providing our customers with reliable products and considerate services.
If you would like to keep touch with us directly, please go to contact us