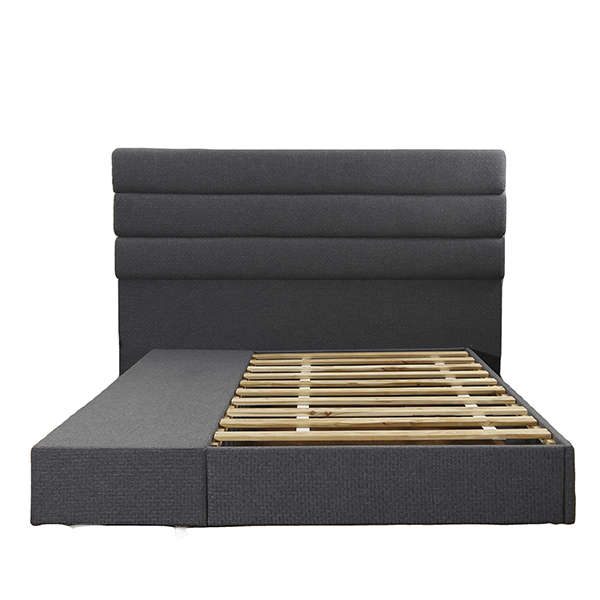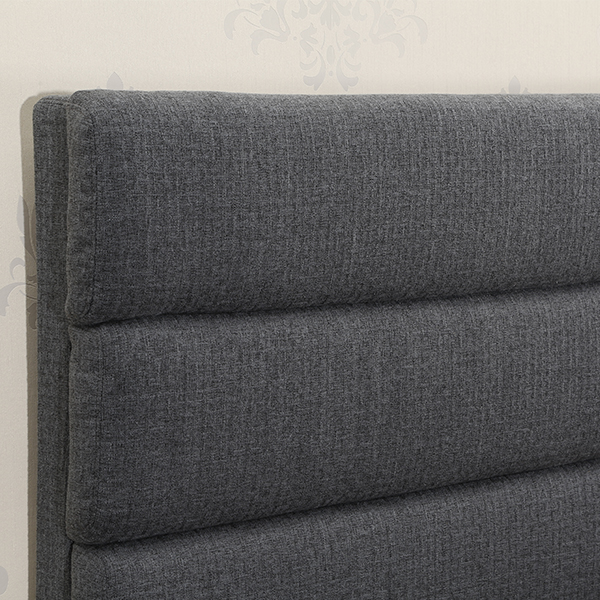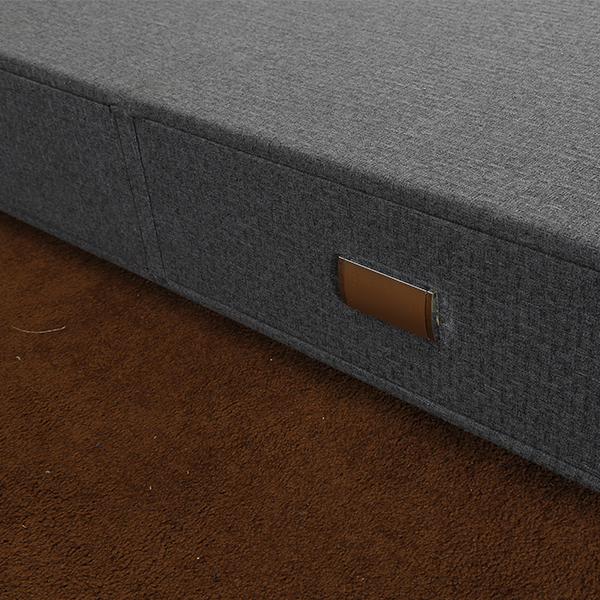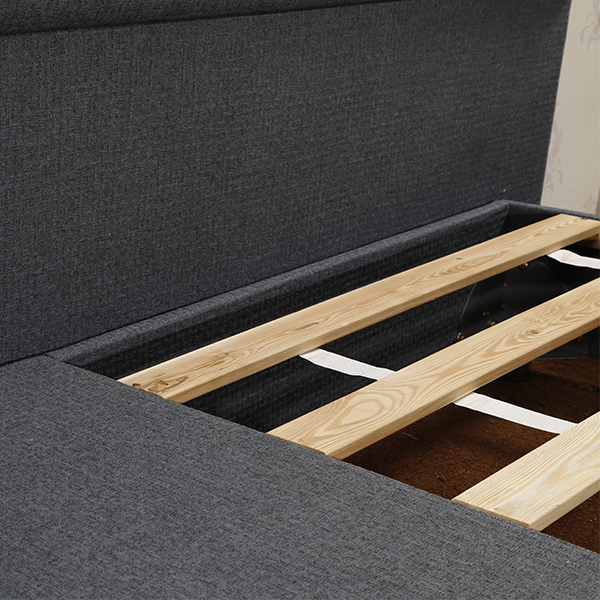 Hot selling valuable price sofa fabric high quality King size bed
General Use: Bed Base with Headboard
Model: MB3359+CJ-41
Brand Name: JLH Mattress
Place of Origin: Guangdong China
Certificates: ISO 9001:2000, BS7177, CFR1633
Supply Ability: 30000 Piece/Pieces per Month
Guarantee: 10 years guarantee
Minimum Order: 20 feet container
Price Term: FOB, C&F, CIF (optional)
Payment Terms: L/C T/T
Packaging Details: Knock down in the carton box
Delivery: From the date that we get the deposit, will deliver the products within 30 days base on the type and the quantity of the mattresses you ordered.
High quality and comfortable sofa fabric
Available in choice of colors and sizes
Storage bed

One of the most important things to consider when looking to get a king size bed base is how it will fit your room. Obviously you will need to have a bed frame or platform to support the mattress that you are going to put on top of it. The last thing you want to do is find out after you have spent hundreds or thousands of dollars on a mattress that it does not fit the room you bought it for. By taking some time and making sure that you know exactly what the dimensions of the King size bed frame or platform that you are looking to use are, you can save yourself a lot of money and frustration. Here is some information that will help you with this.
King size beds are very popular and as such there are many different types and styles of bed frames and mattresses available. As with most things in life, not all models are created equal. One of the biggest differences between different models is the level of adjustability that a mattress has.
A box spring is something that sits directly under the mattress in the wooden bed frame king and provides support for the entire weight of the bed. A box spring can either be a memory foam type or a soft leather material. Many people prefer the leather option as it gives the bed base a nice, high-end look. If you choose to get a traditional king size mattress, you should be aware that there are two different thicknesses of box springs. There is the "standard" which is one inch thick and comes with the standard mattress as well as some additional add-ons, and then there is the "custom" which is a two inch thick and comes with a mattress, headboard, and even a footboard.
The King size bed base mattress should have a dual adjuster system included. This means that the top of the bed frame will have an adjustment dial on the side and will be able to be adjusted up and down as needed. Once you turn it all the way down, the spring will still be able to provide firm support for the mattress but won't be able to adjust much lower than that. You will also want to make sure that the bed frame is sturdy and has no give. It should be sturdy enough to keep the weight of your own body on it throughout the night.
Last but not least, you want to have the right mattress cover. The most common type of mattress cover is just a simple sheet tied to the adjustable bed base. However, there are also sleepers available that go around the entire mattress. This works great because it allows you to keep the box spring clean. However, if you don't have the right size sheets or the right thickness of mattress cover, then these won't work.
CONTACT US


Jinlongheng Furniture Co., Ltd.
We are always providing our customers with reliable products and considerate services.
If you would like to keep touch with us directly, please go to contact us