Let More People Fall in Love With Chinese Furniture
By:Jinlongheng
Date:2020/01/03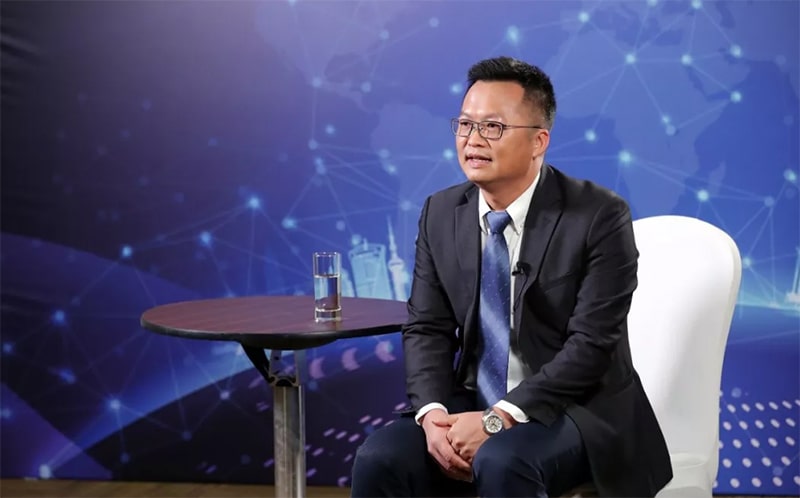 "Cast the household brand that belongs to people truly, let more people fall in love with Chinese furniture, fall in love with Chinese wisdom to make." ---Huang Haochang, the general manager of Jinlongheng.
A good mattress is the foundation for everyone to have a good sleep.In the past 30 years, Jinlongheng has taken it as its duty to produce good mattresses and become the guardian of high-quality sleep for consumers.
In the 1990s, with the spring breeze of reform and opening up, Jinlongheng opened its business and grew from a small workshop to a Chinese furniture enterprise with international influence whose business covers more than 100 countries around the world. Jinlongheng experienced a subversive transformation from "making processing money" to "making technology money" .
The furniture industry has a long history and is closely related to the happiness of people's lives.In the living standard continues to improve today, Jinlongheng how to apply the new technology to furniture production, in order to meet consumers higher demand? In this, Jinlongheng itself is how to constantly transform to meet the needs of development? In the face of these problems, "big country brand development record" to jin longheng general manager huang haochang conducted an exclusive interview.
01. Innovation From Small Workshops to Internationally Renowned Furniture Enterprises is the Source Power
Huang Haochang during an interview to recall the glorious moment of company innovation: "In 2003, we brought the mattress compression technology to the guangzhou fair, recognised by many experts, the technique is a 30 cm mattress down to only five centimeters thickness, greatly changed the mode of transportation of the mattress, saved the space transportation, greatly reduce the transportation cost.In 2004, our technology was upgraded again and we were able to roll the mattresses up and put them in small cartons, which not only reduced the transportation cost of the mattresses from factories to shopping malls and to consumers, but also opened the door for export and improved the competitiveness of our mattress exports, which made us very proud."
Currently, Jinlongheng its existing Jinlongheng, Roman lisa, sleep huang and so on six big brand series of products, including Roman lisa and sleep treasure to the emperor, and other brand adopt this kind of patent technology, was a great success in domestic and foreign markets, and with the ritz-carlton, windham five-star hotels at home and abroad reached a strategic cooperation, the products sell well in more than 100 countries, including Canada, Belgium, Australia, etc. for millions of families around the high quality products and quality services.
But in Mr. Huang's view, technological innovation alone isn't enough. "Before, companies were more focused on production than marketing, so there was a lack of communication with consumers." I think Chinese brands need to improve their marketing system, to build products and consumers so that they have a chance to pay a premium."
02. Satisfying Consumer Demands is the Core of Brand Building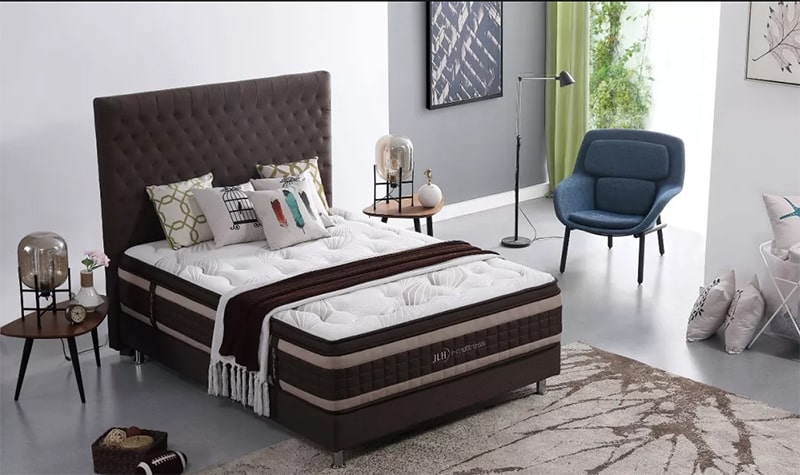 In recent years, the general trend that consumption upgrades swept across many industries, furniture industry is no exception. Below this kind of circumstance, furniture business is facing bigger transition pressure. The report on the development of China's furniture industry released in March this year pointed out that there were changes and worries in the steady operation of the industry. How to grasp strategic opportunities, constantly optimize the industrial structure, and change from being driven by factors and investment to being driven by innovation has become an important task for the furniture industry to adapt to the new normal and realize new development.
Huang Haochang admitted that China from a manufacturing power to a manufacturing power to promote, the best reflected in this process is the emergence of a lot of brands, but many brands from manufacturers to come from, therefore, the biggest challenge is the transformation of enterprises.
"There are several key factors, the first being perception. We used to produce products according to the requirements of partners, but now we have developed to manufacture products according to the preferences and demands of consumers. Secondly, marketing, marketing is a value of the brand, so as to build a bridge of communication with consumers; The third is talent training, talent to continue to join the company, both sides can achieve a win-win situation; Fourth, the company needs to constantly innovate, which is also the source power of our development. For a company, the originality and design of products are the main power. The products we design must meet the core demands of consumers, so that consumers will rely on our brand, which is also the core of a big country brand."
With the diversification of consumer demand, Jinlongheng team also through their own research and development, continuous innovation, has launched the upper, middle and lower left and right partition of the mattress, and can carry on the material, soft and hard collocation. In addition, Jinlongheng has also launched special mattresses for different consumer groups, as well as smart mattresses implanted with chips to test human sleep quality.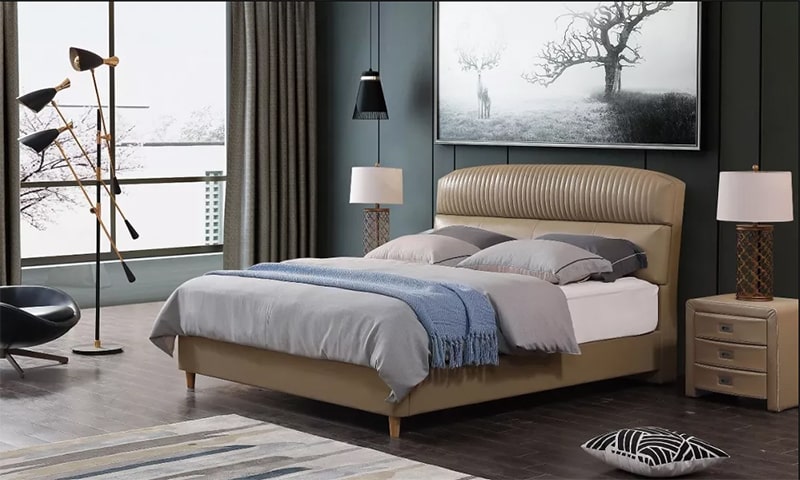 As for the future development of Jinlongheng, Huang Haochang admitted: "In this era, going it alone has become obsolete, now we need to find some like-minded, or even cross-border partners, so that our marketing, channels, brands to get greater development. Jinlongheng people are determined to build Jinlongheng into a world famous brand, casting truly belong to Chinese household brand, let more people fall in love with Chinese furniture, fall in love with Chinese wisdom made.
CONTACT US


Jinlongheng Furniture Co., Ltd.
We are always providing our customers with reliable products and considerate services.
If you would like to keep touch with us directly, please go to contact us