Choose A Hotel Headboard From JLH
For a hotel, the furniture configuration is comfortable and good-looking, which can play the icing on the cake. At the same time, when choosing a hotel headboard, you need to consider from multiple angles, such as: the overall decoration style of the guest room, the room space, the shape, color and material of the headboard, etc.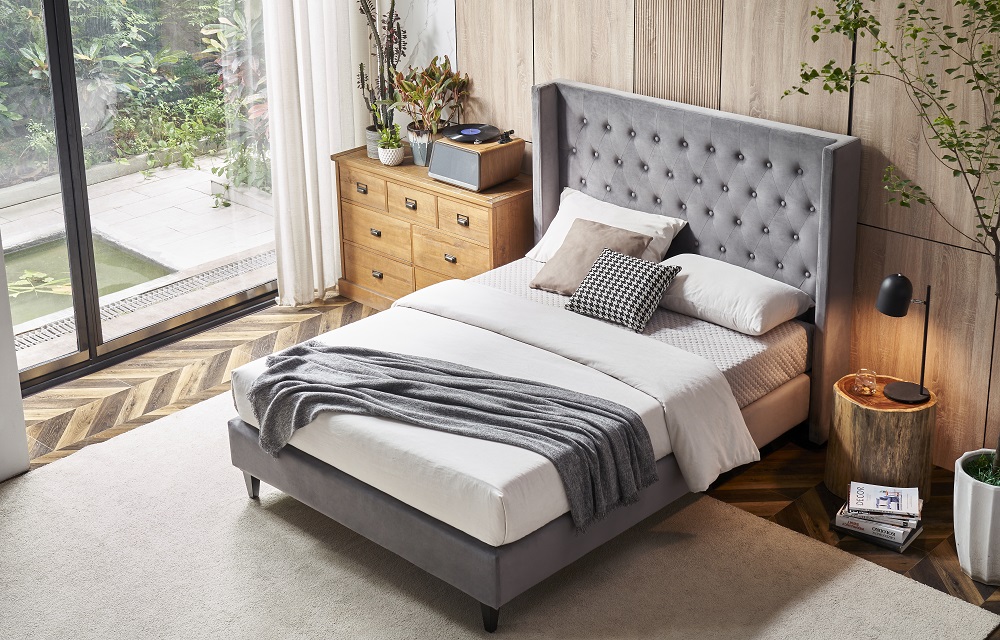 Why does the bed need a headboard? The hotel headboard provides support for your bed, but the most important thing is that it can protect your walls from abrasion, and the headboard will make the room more warm and regular. The headboard can also prevent the pillow from falling down and the sheet from slipping off. With the headboard, you can lean on before going to bed, and you can lean on when you wake up. Especially in modern society, you can watch TV, play mobile phones, and play games.
Traditional hotel furniture design colors are too simple and lack fashion elements, making it more and more difficult to attract customers. Therefore, the design of the hotel furniture bed headboard should also keep pace with the times, keep up with the trend, and pay more attention to the customer's visual experience. Among them, the most important thing in the visual experience is the color matching, especially in the rooms. The high-value and eye-catching room design allows customers to have a more comfortable resting environment.
Jinlongheng cater for all commercial projects from small boutique hotels to large holiday developments at home and abroad.We also provides a variety of styles and colors of upholstered beds. At the same time, we has a professional design team to provide ODM services, which can meet the service needs of different hotels. Whether it is the material, color, or overall appearance of the product fabric, we can customize it according to your needs. We provide global hotel customization services. Your hotels style is bound to be unique.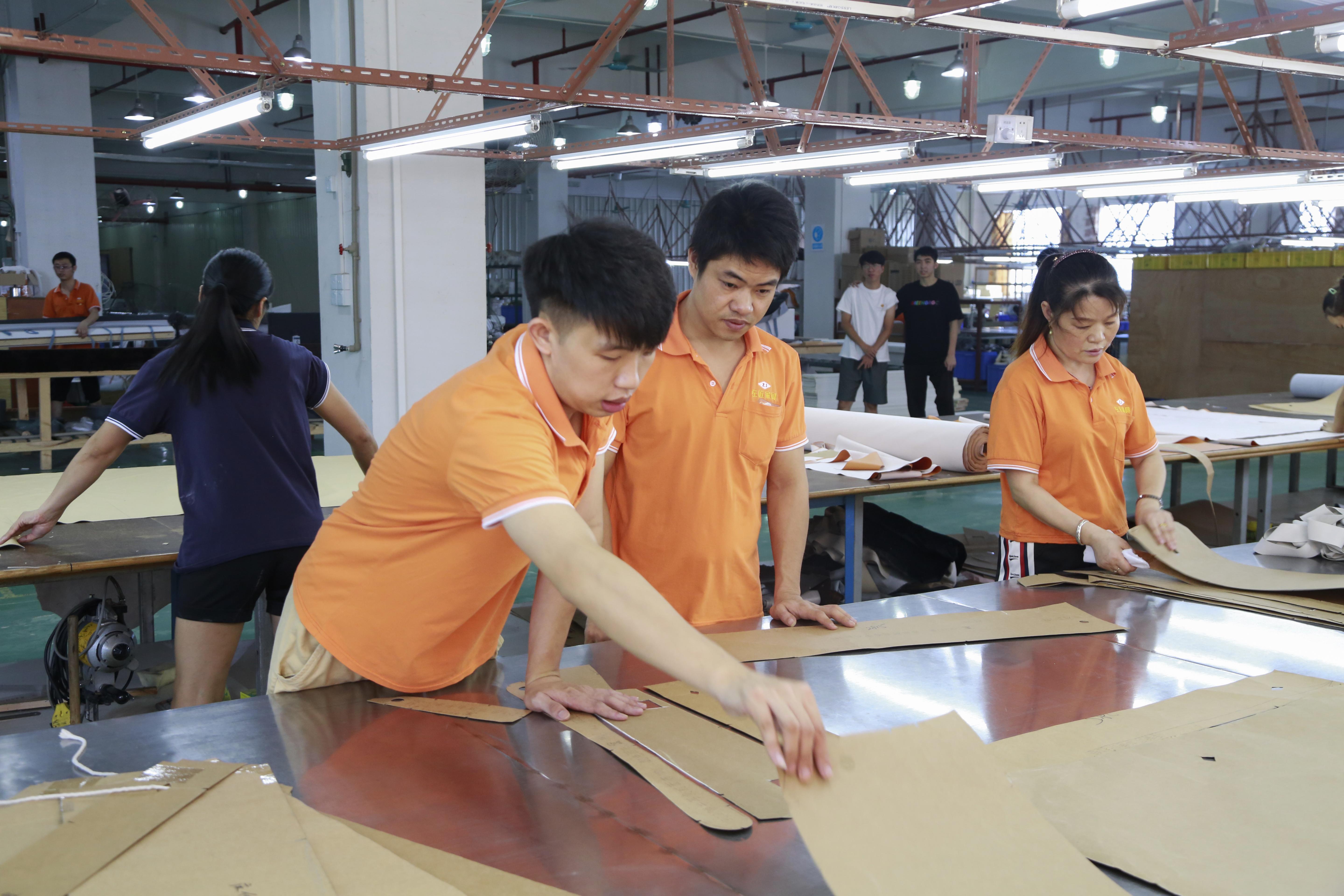 JLH upholstered headboard is made of imported pine wood, MDF, high density foam and high quality sofa fabric. And we also supply the leather bed which make the room look more fashion.
In addition, the hotel floors are generally high, and the furniture is required to be light in weight and easy to transport. However, some conjoined bed backs and elevators cannot be transported. Freight elevators are generally removed when the furniture is installed. How to transport them safely requires special consideration in terms of material weight and structure.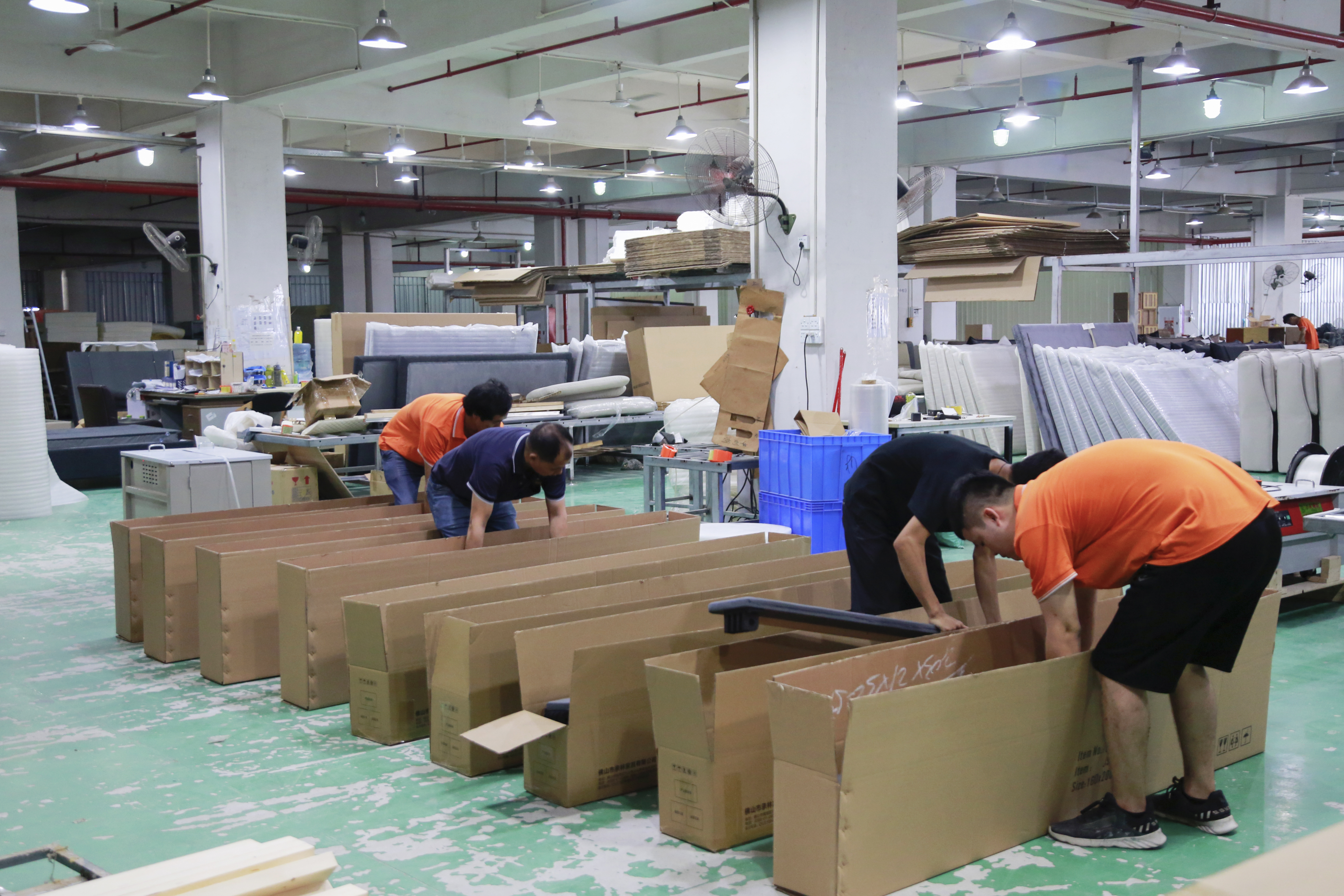 Jinlongheng's standard hotel furniture headboard height is 120cm, with the general rule that the headboard isn't taller than the bed is long. And our furniture is packed in cartons, and sponges are put in to fill the empty space to prevent product damage due to transportation collisions. We also produce simple headboards, which are smaller in size. A 40 HQ container can hold about 600 sheets. So customers don't have to worry about transportation at all.
Whether you want to buy a upholstered bed or a mattress, Jinlongheng can meet your needs. If you are not sure which model or type of upholstered bed is best for your needs and want some suggestions, please contact us immediately.
CONTACT US


Jinlongheng Furniture Co., Ltd.
We are always providing our customers with reliable products and considerate services.
If you would like to keep touch with us directly, please go to contact us